About F.A.S.T.
Who and What We Are
What F.A.S.T. Stands For
Literally and Figuratively
Fair
Legal, Competitive, Honest.
Florida statutes and federal regulations lay out clear requirements and licensing for both surveying and commercial Unmanned Aerial Vehicle (UAV) operations. Florida Aerial Surveying Technologies is licensed and insured in both surveying and UAV piloting. Our program isn't an afterthought either. We fully understand the technology we use and our executives have over 8 years of flying experience, 30 years of licensed surveying experience, 15 years of IT and data management, and numerous successful companies. Our company plays by the rules- we are fair. 
Accurate
Billions of points. Complete Accuracy.
Our surveys return anywhere from tens of millions to tens of billions of GPS referenced points in a point cloud. Each of these points are accurately geo-referenced to within a small window of error and signed off on by a licensed surveyor. With these measurements and other data, we can render job sites, create CAD files, calculate volume, and much more. Compared to a traditional survey utilizing a grid every 10-20-50 feet, our survey gives thousands of points per square meter, giving our data much tighter tolerances. Our data is Accurate.
Swift
Fast. Stealthy. Rapid.
Our methods allow us to process data at an unsurpassed rate, with very tight tolerances, with very little disturbance to our clients projects. Our time on site is usually 1-3 hours, with 3 hours allowing us to capture around 200 acres of surveying data. The post production of our data is where most of the magic happens and we use custom-built, specialized computers to sift through our data at lightning speed. This allows a complete turn around time of 3-5 days for our expedited orders, even on sites as large as 300 acres. Our company is swift.
Thorough
Whether you know what you need or not.
Our technology captures a completely accurate to scale, digitized model of your project. From this model we pull our data and do our calculations. The model is then saved to ensure that no matter what may arise you have what you need. Need a volume of a dirt pile from 3 months ago but forgot to ask, not a problem, if you have monthly or bi-monthly flights with us, we have that volume for you- whether you asked for it 3 months ago or today. Our tech is Thorough.
Meet the Owners
These guys know their stuff.
Dave Dagostino
Owning Partner and Licensed Surveyor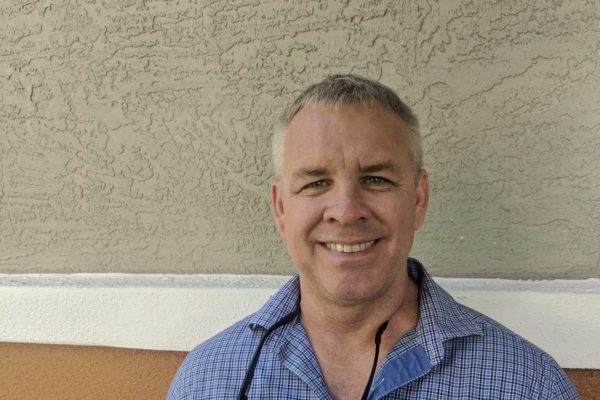 Dave is a licensed Surveyor & Mapper with 30 years experience in the surveying and mapping field. Dave began his surveying career as a rod man in 1986. He quickly progressed up to crew chief by 1989 and decided to pursue his college degree in Surveying and Mapping in 1991. Upon receiving his B.S. in Surveying and Mapping from the University of Florida in 1995 he worked for several firms before founding Dagostino & Wood in 1998 with his partner Mark Wood.
Dave has extensive experience in staffing, crew supervision, and obviously surveying an mapping. When a flight finishes and the data is processed, Dave checks each dataset to ensure a quality of information before delivery to the customer.
Andrew Kobza
Owning Partner and Licensed UAS Pilot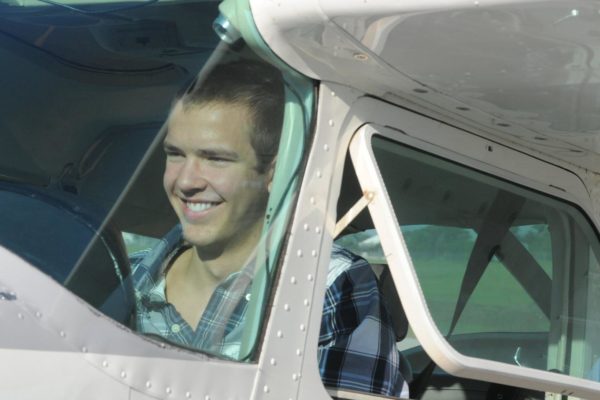 Andrew specializes in all things tech. At FAST he operates and co-ordinates our drone fleets and manages the data processing. A veteran of the construction industry, Andrew has been on construction sites since he could walk, often accompanying his father who owns a general contracting firm in Naples.
Andrew has been flying since he was 15. He started out flying Cessna 172s and moved into RC and Drones when learning flight characteristics of planes during crosswind landings. He has been a licensed UAS pilot since the day the Part 107 license came out and has owned and operated his Naples based drone services outfit, Naples Drone Solutions, since 2016.
His experience in technology goes back 16 years to when he would take stereo systems apart and reassemble them. From stereo systems to computer hardware to software development and website coding, Andrews passion and skill in technology has grown steadily and quickly over the years.